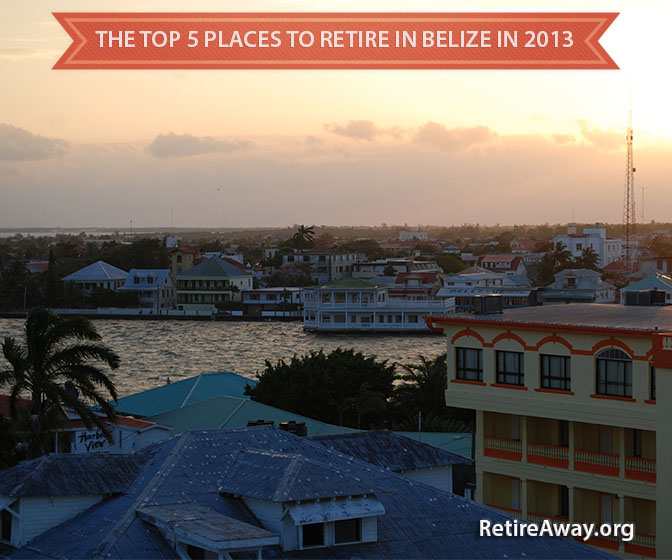 By Kate Johnson
So your big day is coming up and you've decided you want to head somewhere your money will carry you a little further. Somewhere with more sun, more water, more palm trees. You're shaking your boots of the little town you're living in now and kicking up your (recently flip-flopped) heels in a hammock.

You've read a lot about Belize as a great place to retire and relax, but you're not sure which area really is the best or what to expect. You're in luck! We've taken care of the research for you and narrowed down 5 of the best places to live in Belize in 2013 and beyond. To make our list, the following criteria were evaluated by collecting data from forums, travel blogs, Wikipedia, and more.


Safety

Nobody wants to spend their retirement years in the ghetto, especially if you're travelling across the world to do it. We picked safe cities and towns in Belize, but we'll cover specifics in each article.


Retirement scene

Generally speaking, retirees like to be in areas with like-minded (and aged!) people. We'll discuss the retirement culture in each of these places.


Who should retire here?

For each city, we'll detail a couple reasons why we included each town. It might be the food, the scenery, the atmosphere... we'll cover why we picked what we did.

Ready to get started? Continue on to our 5th best place to retire in Belize in 2013.